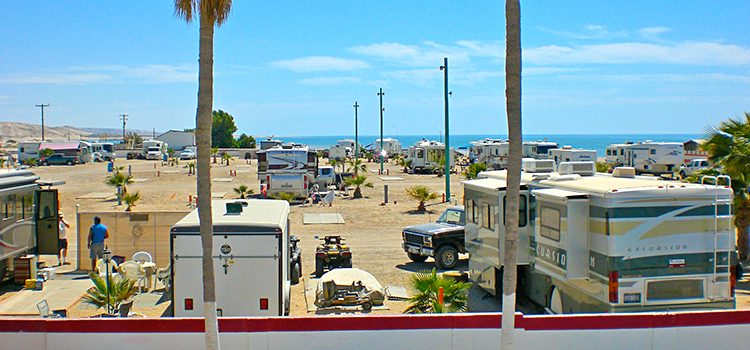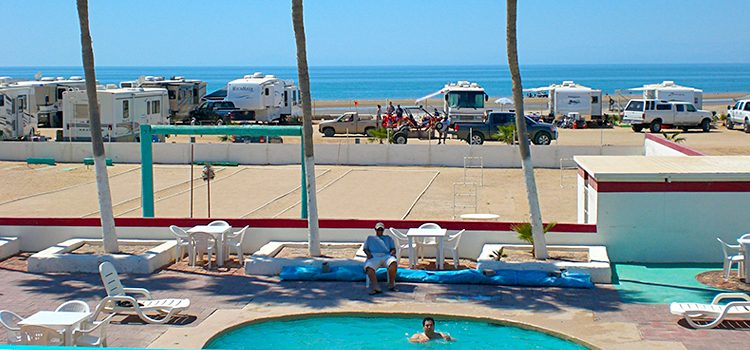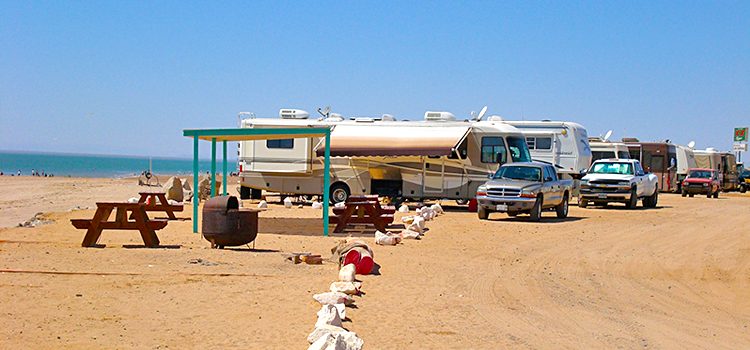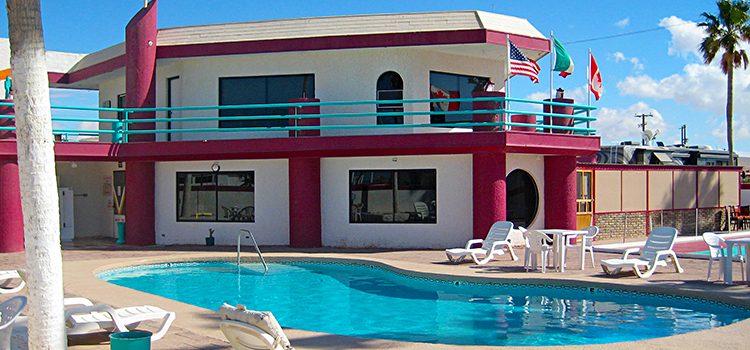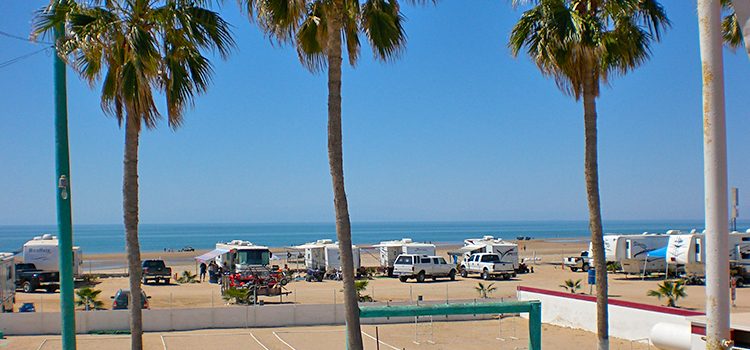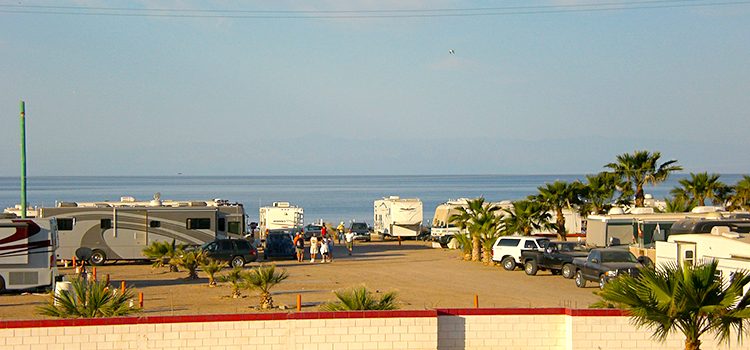 El Golfo Beach Resort
El Golfo de Santa Clara
Sonora, Mexico
Reservations: 866-663-2727
Open Dates: Year Round
El Golfo Resort provides oceanfront RV camping sites on the Sea of Cortez. Located an hour south of Yuma, Arizona, El Golfo Beach Resort is complemented by miles of off-road trails, sand dunes and deep sea fishing.
Relax by our beautiful swimming pool. We provide 24-hour security, planned activities and barbecues. There is a clubhouse, a family recreation center, and well informed, friendly staff who will always go the extra mile to ensure you have fun and feel secure!
Be sure to rent an ATV and experience the time of your life.
Resort Amenities:
Gated Community
Oceanfront Sites
Swimming Pool
Clubhouse
Game Room
24 Hour Security
Off-Roading
Year Round RV Storage
Resort Phone Numbers:
Reservations: 866-663-2727
Driving Directions and Map:
South on Hwy. 95 through Yuma, Arizona to Mexican border town of San Luis. Crossing at the San Luis Border all traveling with an RV, MUST stay to the right, not to the left (Declare line) as instructed.
After crossing the Border, make a left at the first light. This street is Obregon. This road will then take you to the Toll Road (just passed the underpass, then turn right onto the Toll Road). It is well signed to El Golfo de Santa Clara. There are washrooms just passed the Toll Booth.
Follow the signs to El Golfo. At El Doctor, there is a Vegetation Inspection station. Simply tell the Inspector you are going to El Golfo & they will let you pass.
Also, at El Doctor, there is a Military checkpoint. Normally, they will not stop anyone going to El Golfo, only when returning. Do not fear the Soldiers, as they are the same as your Military & simply looking for illegal drugs.
Once in El Golfo, continue straight through, passed the end of the pavement.
Continue on to the Y in the road, DO NOT GO LEFT, but go straight ahead. Going left will take you to El Machoro & the Desert.
At this point El Golfo RV Park gate is just ahead of you.
Current Weather
70°
Mostly Cloudy
5:29 am7:37 pm MST
Feels like: 70°F
Wind: 8mph SE
Humidity: 70%
Pressure: 29.86"Hg
UV index: 0
81/72°F
77/70°F
79/68°F